Best Online Book Store in Hargeisa
Our web developers have developed an eCommerce website called Sahanbooks. It is available for the residents of Hargeisa, Somaliland, to get online book delivery and pickup services. Have an idea to build an eCommerce website like Amazon?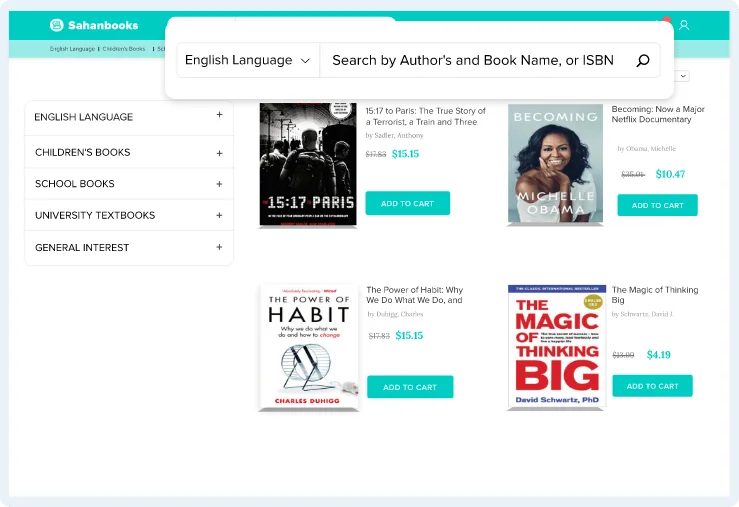 Industry
Retail, Ecommerce
App Type
eCommerce Website
Services Provided
Design, Development
Abstract About Sahanbooks
Sahanbooks is an eCommerce website, a kind of Amazon clone, that offers online book delivery and pick-up service to the residents of Hargeisa, Somaliland. Sahanbooks offers varieties of books from different genres, such as fiction, nonfiction, classics, and educational.
To search your favorite books, you can filter the options using authors and book names or ISBN (International Standard Book Number). You can also filter and sort book options based on featured books, bestsellers, and publishers to make searching more convenient for you.
One of the best things about using this website is that it allows ordering books as a guest. Either you can choose the delivery services or directly go to the Sahanbooks store in Hargeisa. The Google Maps is integrated on the website along with the store address for your convenience.
You also get an option to return your order if you have received a damaged parcel or the wrong books. Filing a return request in such cases will make you eligible to get your money back. You can also contact the customer service team for any help.
Our Client and His Project Requirements
Our client is a businessman from London, UK but was born in Somaliland. Being a businessman, Sahanbooks website is also one of his dream projects to help his fellow Somali people to get access to famous and resourceful books. When the client approached us, this website of Sahanbooks was already live and available for customers to use.
However, he was facing major challenges while accessing it because of poor UX/UI design and website development. In fact, he was unable to access all features of the website. In short, it was not working properly. However, our client wanted to give the best customer experience to its users, the people of Somaliland, where his heart stays.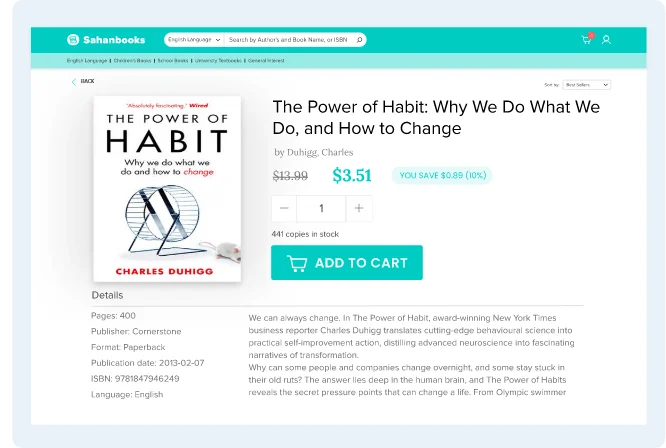 How Our Client Found Us
Looking at these challenges, he decided to contact a company that has years of experience and expertise in developing eCommerce websites. He went on Upwork to find the leading web development companies. As we have 99% job success on Upwork, this attracted him to choose us. Also, Space-O is known for delivering the best results within the budget & deadline.
Solution We Offered to Our Client
We got to know that the website had major challenges with the UX/UI part. Therefore, users were unable to access the functionalities of the website. Our client wanted a well-functioning website. During the consultation process, we discovered the various solutions and opportunities to redevelop the website.
To start the web development process, our business team prepared a work breakdown structure to share the structural view of the Sahanbooks website. Once we got his approval, we started to work on the functionalities of the website as well as on its UX/UI part.
In fact, we worked hard on the UI part of the website to offer a seamless experience to the users. We have also added features to make the searching more convenient for the users, such as a search filter using authors and book names or ISBN and sorting options.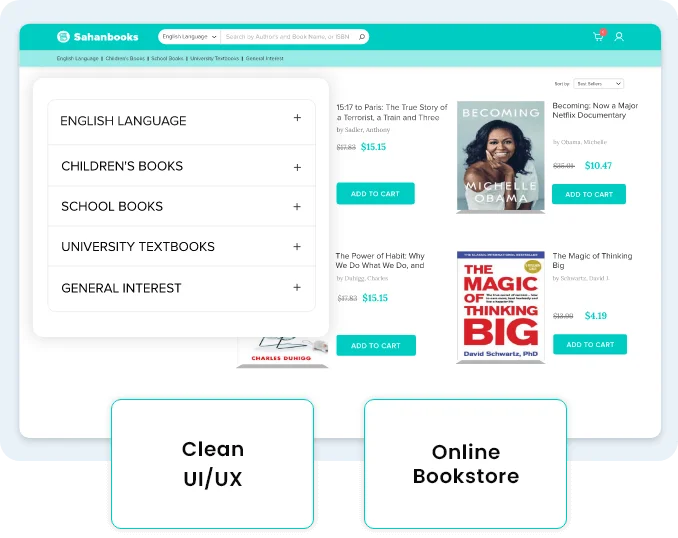 Challenges We Faced
Redeveloping this website was the only challenge for us. Our developers had no technical documentation for this website, and because of this, it was challenging for the team to find the actual issue. Though the team later discovered it, and with the help of Booksolve's third-party integration, we redeveloped this website.
Apart from this, we didn't face any technical challenges while integrating major features on the Sahanbooks website. As we have already developed several eCommerce websites for our clients, we have the expertise with the latest technologies to develop a well-functioning website as per our client's requirements.
Key Features of Sahanbooks
Register/Login
Sahanbooks allows you to register yourself using your name, email, phone number, and password. You can also login into your Sahanbooks account using your email/phone number and password.
Book Categories
We have integrated this feature that lets you find books from different categories. There are a total of 5 categories and multiple subcategories to find a book of your choice with an easy selection process.
Search Favorite Books
This feature allows you to search your favorite books by using the author's name, book name, or ISBN. By integrating this feature, we aim that the search results perfectly match your requirement criteria.
Filter Book Options
To make the searching process convenient for you, we have integrated the sort options with various parameters, such as bestsellers, featured, and publisher. It is now easy to find your favorite books with just a click.
Add to Cart
You can add books to the cart with this feature and complete the checkout process. In the cart, you can check the added books, the author's name, quantity, & price details. Also, it is easy to delete the selected books.
Save Shipping Address
You get to add multiple shipping addresses to complete your checkout process by entering your name, email ID, contact number, specific location, and the selected default country as Somaliland.
Make Online Payment
We have integrated an online payment option for ordering books through Sahanbooks. As ZAAD is widely used by Somali people, we opted for it as a payment method. Payment can be made directly from a ZAAD account.
Pickup Book Order
If you want to save on time or delivery costs or don't want to see your favorite books go out of stock before you order, then choose to pick up your order directly from the Sahanbooks store.
Return Books
To give the best customer experience, we have added this feature. If you receive a default order, you have a right to return your order and get all your money back to the original payment source.
Customer Support
Customer support services are available for you to resolve your challenges. You can send your queries, including your name, email ID, phone number, order number, and query to get the best resolution on time.
Want to Develop an Amazon-like App Solution?
Confused where to start? Don't know how much it cost? Talk to our professional app development consultants.
Technology Stack
Programming Language

PHP 7.2

HTML5
Framework

Laravel 5.6
Library

jQuery

Elasticsearch
Database/Server

MySQL

Apache
Reaching Book Lovers of Somaliland
With a wide range of books from different categories, Sahanbooks is offering the best online books delivery and pickup services to the people of Somaliland who love to read books.
Affordable Education for Somali People
Sahanbooks is investing in future generations of Somali people through affordable education and learning. It is offering discounts on each book so that everyone can afford education.
Want to check the features of Sahanbooks with detailed screenshots of the website?
Appreciation from Clients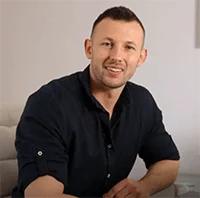 Steve
USA
I would like to thank the entire Space-O team for helping us with our photo editing app. We have been working with other developing teams before, and we were able to find Space-O. And all the other developers failed to deliver all great working apps for us. Space-O helped to design the app in a very user-friendly way. They helped us to navigate solutions for the app. And overall went above and beyond with our request.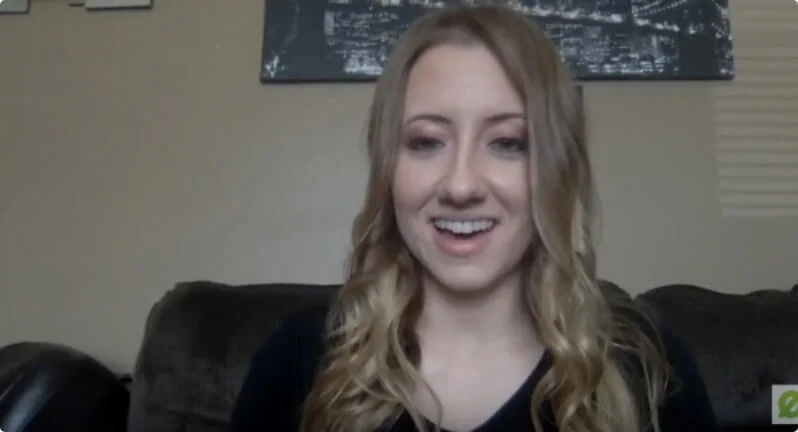 Olivia Grande
USA
This was the first app I've ever developed and they been extremely helpful every step of the way, answering questions, writing recommendations, and tips. If you're looking for a high-quality app, definitely go with Space-O technologies.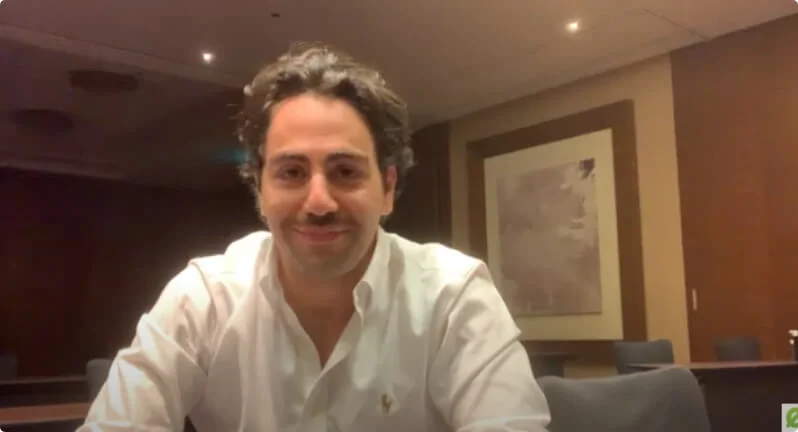 Kaveh
UK
When we started 2 years ago, the main struggle was to find the right developing team, because the problem was we were all quite demanding in terms of quality. And, this showed that we were able to develop some successful apps. But, this would not have been possible without Space-O.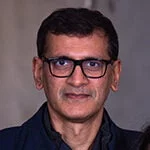 Aamir Jaffar
Kingdom of Saudi Arabia
I hired them for a BA assignment for a project. They did a fantastic job. Quite professional and also good at making the customer understand non technical aspects. Put their mind to think like the customer. A guy named Jaimin was assigned as the work lead and really appreciate his knowledge, understanding customer perspective on the assignment and come up with very valid suggestions. Recommended for mobile app development.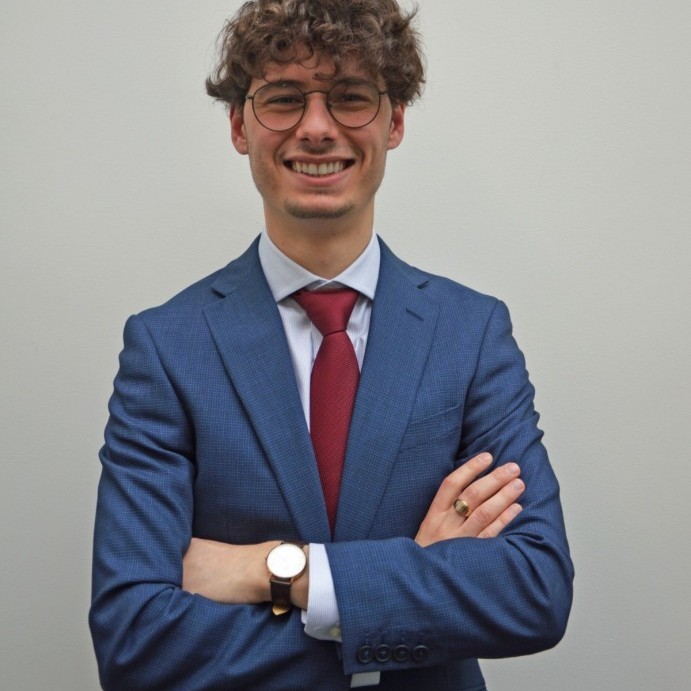 Riccardo Petrachi
United Kingdom
We searched online for app developers that had an extensive experience in mobile app development as well as a strong presence in the market. We chose Space-O specifically because of the up-close experience we had with another app they had developed and we wanted to achieve the same high level of standards, quality, and satisfaction. We were looking for brilliant experts and we found them.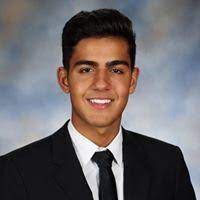 Ashton Asherian
USA
Space-O Technologies showed genuine interest in the project. The efficient team delivered quality results at a cost-effective price. We wanted to develop a minimum viable product that would be ready for scalability. It was a great experience working with them. We are so happy that we had the chance to meet Space-O. We love their work. Their project management and structure were amazing. The team loved what they were doing. There was passion behind every single piece of work.

Tom Asare
Ghana
The app was successfully launched and fulfilled original expectations. The Space-O Technologies team was communicative and effective in completing the project. The app is available in the Google Play store, and we're thrilled with the final product. They were a highly efficient team to work with. They were strong communicators—whenever I had an issue they were available. Additionally, they were timely in getting deliverables to us.

Nick Power
Australia
Eugene, Vlad, Jigar and their respective teams have been fantastic on all the various apps they have worked on and developed for us over the past 18 months. They are always proactive, responsive to questions and consistently provide top quality development and design work. The use of Skype, email and their own project management tool also makes it easy to keep track on how a project is progressing. I would highly recommend Space-O Technologies for any iOS development or design.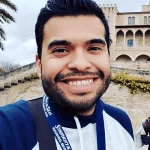 Mark
USA
I can't say enough about how great of a partner Space-O has been to work with over the past year. They were always pushing the project forward and ensuring quality checks at every turn, even pieces of my app that I should have caught before sending to development. Will definitely be referring any clients of mine to Space-O and will have them first on my list of partners to work with.