On-demand Laundry App Development Company
Want to take your laundry business online? Looking for an on-demand solution to grow more sales? We develop custom laundry solutions that let customers schedule laundry pickup & drop-off, help track orders in real-time, and manage daily operations.
Android App
iOS App
Web Solution
Top Mobile App Development Company,
Accredited By
Custom Laundry App Development Services
Want to automate your uber for laundry business? Want to serve your customers better with laundry and dry cleaning services? Planning to increase your revenue with an on-demand laundry delivery solution? Being a leading on-demand laundry app development company, Space-O applies the best and latest technologies to design and develop laundry delivery software and mobile apps.
If you are looking for custom laundry management software with live tracking and advanced features like GPS route, scheduling laundry pickup and drop-off, you are in the right place. Leveraging our laundry app development expertise, we have developed fully-fledged and custom on-demand custom laundry management systems like EasyClean and LaundryApp.
Clients Love Space-O Technologies
Space-O Technologies delivered exceptional, scalable solutions at a cost-effective price. We are happy to have them as our development partner.
Ashton Asherian
Co-Founder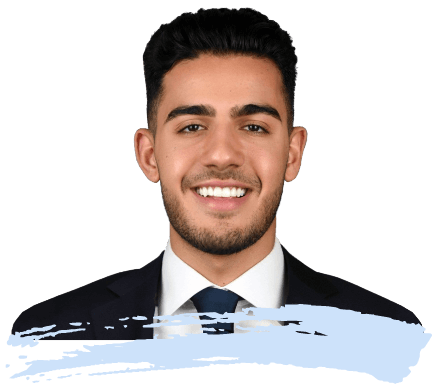 Top Features of Laundry Apps Developed by Us
View Laundry Services Nearby
To find nearby laundry services, this feature of the dry cleaning app is essential. This will allow users to search for the nearby laundry service providers within their current location.
In-app Chat
This chat feature lets customers interact with the laundryman and laundry service provider to ensure the laundry and dry cleaning process is streamlined.
Push Notifications
The push notifications feature helps customers to get notifications in real-time. This includes updates on the laundry services and offers and discounts according to the deals.
Schedule Pick Up and Delivery
This feature lets users schedule laundry pickup and delivery appointments. The customers can set the pick-up date as well as the delivery date and time to get their clothes delivered.
Online Payment
Customers can choose to make payments online. So, if you plan to develop a laundry app for worldwide users, then ensure to choose the payment gateway that is accessible worldwide.
Live Tracking
We integrate this feature for the customers to track the order status via Google Maps or GPS. This also helps the customers to track the location of the laundryman or driver.
Manage Profile
Drivers have an option to manage their profiles so that it becomes easy for them to handle requests, delivery and check for the incoming laundry orders.
View Order Request
The driver can view the order request of the customers. This makes it easy for the drivers to check customers' details, like location, contact details, and laundry service type.
GPS Route
This feature is integrated exclusively for the drivers to reach the locations of customers with the help of GPS and Google Maps for picking up dirty clothes and delivering dry cleaned clothes.
View Ride History
Just like customers check their order history, drivers can check previous ride history. They can check order details and keep track of their rides to know trip earnings and commissions.
Reviews and Ratings
Drivers can also give their reviews and ratings based on the experience they had with the customers while offering pickup and delivery services.
Check Total Earnings
Drivers can check their statistics, know the total number of rides, their earning, commission, and their reviews.
Laundry Details
Later, owners will add information related to their laundry services such as the laundry name, opening and closing hours & days, location, and the contact number.
Select Services
The laundry owner adds information regarding the offered services, such as ironing, dry cleaning, petrol wash, dye wash, and bleach wash.
Add Laundry Charges
The laundry owners can provide the pricing for their offered services. It would be easy for the customers to check pricing and select services accordingly.
Accept/Decline Request
Owners can choose to accept or decline laundry service requests based on availability or their convenience. This will help owners to provide quality services to all.
Track Drivers
Once the driver collects the order from the laundry store, the owner can track drivers until they reach the customers' location and deliver it to ensure the safety of clothes.
Check Total Earnings
This feature helps owners to keep a record of all earnings that they made via the app. Along with other details like date, the number of jobs, and earnings per job.
Dashboard
The dashboard feature is added to show all the parameters on one screen, such as total drivers, laundries, and customers, along with order summary, latest order details, and earning summary.
Manage Customer
The admin has the power to manage all the customers with the software. The admin has access to customers' personal information to manage them.
Manage Driver
The admin gets access to view the drivers' details like name, phone number, verification status, and task. They can also check the pending profile requests and take necessary actions.
Manage Laundry
The admin also manages the laundry owners. The admin has the authority to approve or reject any pending requests and also to access laundry owners' details.
Manage Commission
The admin of the laundry software manages the commission of the drivers and laundry owners who are offering laundry and dry cleaning services.
View Orders
This feature lets the admin view all the orders placed by customers. They have access to order ID, laundry name, user name, driver name, order status, services, clothes, and bill amount.
Earnings
The admin has the authority to manage the earnings of the drivers as well as the laundry owners. The admin can filter all the necessary data and export the earning reports.
Analytics
The laundry mobile app admin tracks the total number of customers, active drivers, and laundry owners to maintain the data for the further growth of the business.
Service Management
Admin of the dry cleaning service app has the authority to add, edit, change, or remove laundry categories any time they want based on their convenience and requirements.
Want to Build a Custom Laundry Management System?
Talk to us. Let's discuss your laundry business requirements and get your idea validated by our experienced developers.
EasyClean is an on-demand laundry and dry cleaning service app solution that offers door-to-door service. The customers can find the nearest laundry shops in the vicinity and get pick up and delivery service from drivers as per their convenience. The vendors can list their services and generate revenue using this custom laundry software. On the other hand, the admin manages all the other components and assets.

EasyClean has 4 components and helps to:

Place orders and schedule laundry pickups and delivery
Track orders in real-time and get notified of important updates
Manage drivers and customers from a single dashboard
Calculate the laundry payments and commission

LaundryApp

LaundryApp is an on-demand laundry app like Uber that offers laundry and dry cleaning services to the residents of Gibraltar. The customers find nearby laundry shops using the app. On the other hand, the driver gets notified of the drop-off and pickup services. Where the laundry owner manages everyone using the admin panel to ensure the laundry process is streamlined. LaundryApp has 4 components.

Customer/User App
Driver's App
Laundry Owner App
Admin Panel
Our Developed Apps Have Been Featured In
Why Space-O Technologies?
98%
Success Score on Upwork
5+
Laundry Solutions Developed
15+
Laundry App Developers
55+
Unique Feature Implemented
100+
Small and Large Innovation
1200+
Clients Worldwide
4.8
Ratings of Clutch
13+
Years of Experience
1000+
Jobs Completed on Upwork
Want to Develop an On-demand Laundry App for Your Business?
Contact us. We have experience in developing custom on-demand laundry app solutions with advanced features like schedule pick up & delivery, real-time tracking, push notification.
Our Laundry App Development Process
01
Identify Business Requirements
Understand your business challenges
Identify your requirements
Propose a solution
02
App Development Strategies
Make business strategies
Frame strategies based on needs
Get your feedback
03
Wireframing & Designing
Blueprint structure
Wireframing each screen
Designing the app
04
Development
Coding the app
Layout main sections
Get your feedback
05
Testing Laundry App
Testing the app
100% bug-free
Get final approval from you
06
Deploy Laundry App Solution
Deploy to your server
Deploy to app stores
App available for users
Entertainment
Banking & Finance
Travel & Tourism
Appreciation from Clients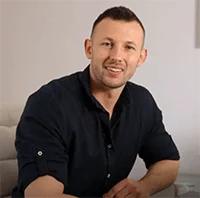 Steve
USA
I would like to thank the entire Space-O team for helping us with our photo editing app. We have been working with other developing teams before, and we were able to find Space-O. And all the other developers failed to deliver all great working apps for us. Space-O helped to design the app in a very user-friendly way. They helped us to navigate solutions for the app. And overall went above and beyond with our request.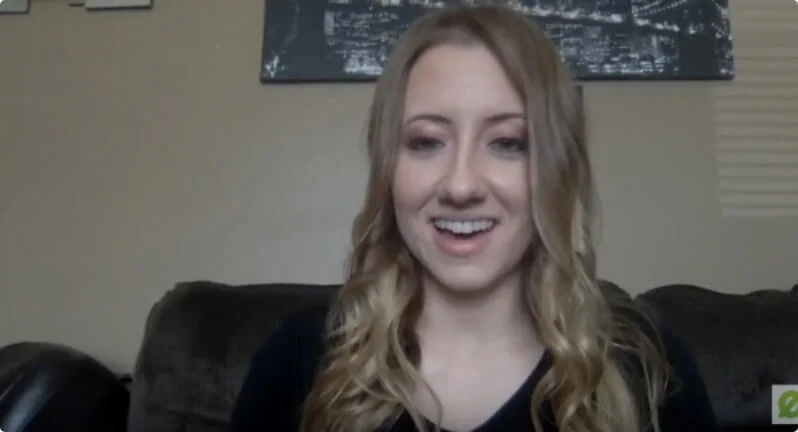 Olivia Grande
USA
This was the first app I've ever developed and they been extremely helpful every step of the way, answering questions, writing recommendations, and tips. If you're looking for a high-quality app, definitely go with Space-O technologies.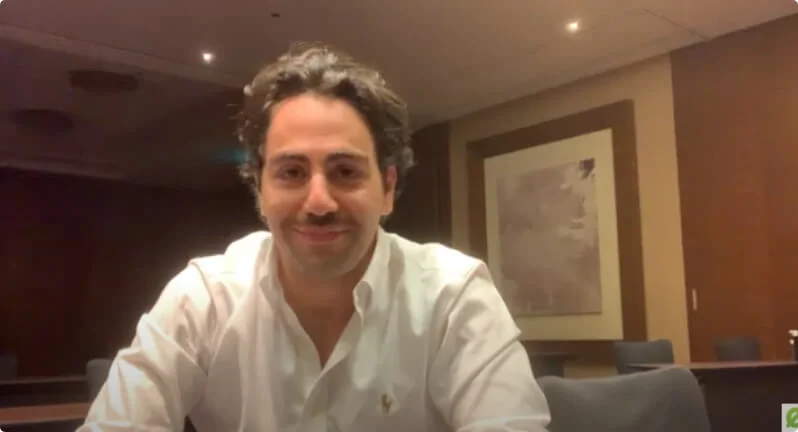 Kaveh
UK
When we started 2 years ago, the main struggle was to find the right developing team, because the problem was we were all quite demanding in terms of quality. And, this showed that we were able to develop some successful apps. But, this would not have been possible without Space-O.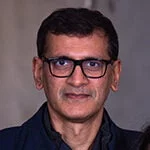 Aamir Jaffar
Kingdom of Saudi Arabia
I hired them for a BA assignment for a project. They did a fantastic job. Quite professional and also good at making the customer understand non technical aspects. Put their mind to think like the customer. A guy named Jaimin was assigned as the work lead and really appreciate his knowledge, understanding customer perspective on the assignment and come up with very valid suggestions. Recommended for mobile app development.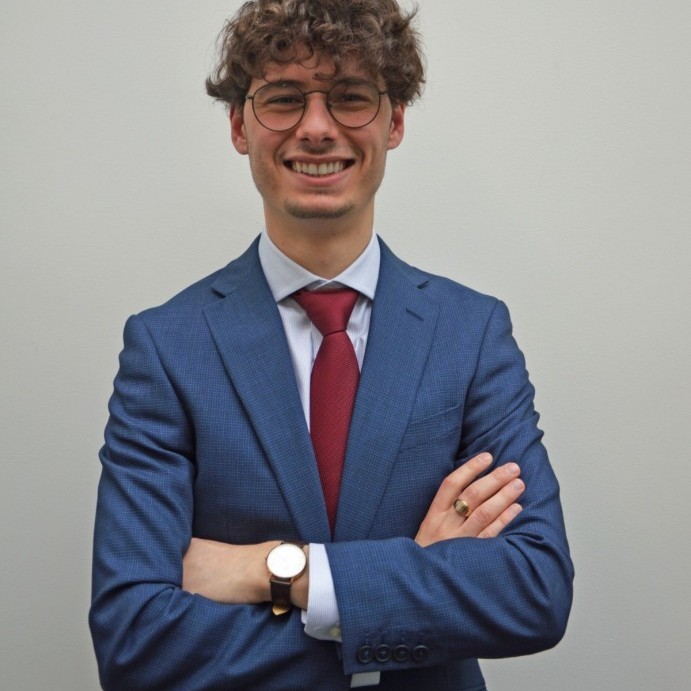 Riccardo Petrachi
United Kingdom
We searched online for app developers that had an extensive experience in mobile app development as well as a strong presence in the market. We chose Space-O specifically because of the up-close experience we had with another app they had developed and we wanted to achieve the same high level of standards, quality, and satisfaction. We were looking for brilliant experts and we found them.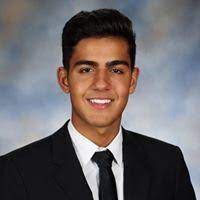 Ashton Asherian
USA
Space-O Technologies showed genuine interest in the project. The efficient team delivered quality results at a cost-effective price. We wanted to develop a minimum viable product that would be ready for scalability. It was a great experience working with them. We are so happy that we had the chance to meet Space-O. We love their work. Their project management and structure were amazing. The team loved what they were doing. There was passion behind every single piece of work.

Tom Asare
Ghana
The app was successfully launched and fulfilled original expectations. The Space-O Technologies team was communicative and effective in completing the project. The app is available in the Google Play store, and we're thrilled with the final product. They were a highly efficient team to work with. They were strong communicators—whenever I had an issue they were available. Additionally, they were timely in getting deliverables to us.

Nick Power
Australia
Eugene, Vlad, Jigar and their respective teams have been fantastic on all the various apps they have worked on and developed for us over the past 18 months. They are always proactive, responsive to questions and consistently provide top quality development and design work. The use of Skype, email and their own project management tool also makes it easy to keep track on how a project is progressing. I would highly recommend Space-O Technologies for any iOS development or design.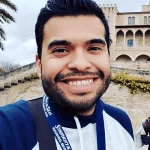 Mark
USA
I can't say enough about how great of a partner Space-O has been to work with over the past year. They were always pushing the project forward and ensuring quality checks at every turn, even pieces of my app that I should have caught before sending to development. Will definitely be referring any clients of mine to Space-O and will have them first on my list of partners to work with.
Frequently Asked Questions
Why should I choose Space-O for my custom on-demand laundry app development?
Space-O is a leading mobile app development company. We have developed over 4400 mobile apps and more than 50 on-demand apps, including laundry apps. With our hands-on experience working on varied projects, we develop unique on-demand app solutions to take startup businesses to the next level.
Do you offer free consultation and what does it include?
We offer 30-minutes of free consultation. In this period, you can share your mobile app idea along with your business requirements. We will help you to solve your doubts and also validate your app idea. We aim to check the feasibility of your idea to know how we can plan out things for the app development phase.
Will I own the source code of my laundry app solution once it is developed?
Yes, you get complete ownership of the source code of your laundry system. Once your project is complete and ready, we will not have any right to the code.
How will you keep my business information safe?
We follow strict guidelines to keep our client's business information safe along with their app idea. In fact, we sign an NDA (non-disclosure agreement) that states that your crucial business information, strategies, and important business data will be safe with us. We also use the various network and operational securities, such as:
Prevent unauthorized access with the secured development area
VPN for encrypting data
Installed Firewalls on servers to ensure authenticated access
Source codes are safely backed up
Physical surveillance systems in place
Can you help me integrate unique features into my laundry app?
As we develop a mobile app from scratch, we focus on integrating the same features that our client requires. In fact, we consult with our clients to know their requirements and ask for their suggestions to integrate features. Surely, you can share the list of all the unique features that you want to integrate into your on-demand laundry app. As per your requirements, our laundry on demand developers will integrate features that clearly articulate your product's vision.
Which payment gateway will you integrate into my laundry app solution?
So far, we have integrated multiple payment gateways in our laundry software development projects. We are capable of integrating all the popular payment gateways, such as PayPal, Stripe, Braintree, and PayU. You can also share your payment integration requirements before we commence the app development process to clear all doubts.
Do you offer post-development support?
Yes, we offer post-development support for every project. If you face any technical error or glitches after deployment, we will offer you 3-months free support service. In such a case, you can contact us, and our support team will guide you.