Space-O was highly recommended to me by my mentor and I am so glad that I chose to work with them.
Top Web App Development Company,
Accredited By
Top Web Application Development Company
Want to develop a custom web app solution? Need a top web app development company to build a secured web solution? Great. Contact us with your idea.
Space-O Technologies is one of the custom web application development companies that has developed top eCommerce-based web applications like Sayyar, Hues Hub, and Florist One. Having experience in developing solutions in front-end and back-end technologies like Angular, Node.js, PHP, and Python, we create scalable web applications. With custom web applications, you can automate your business challenges and solve complex problems.
We handle every aspect of your web development journey, from choosing the ideal technology to crafting a strategic action plan for an exceptional web experience. You get a dedicated team leader with expertise tailored to your project type, ensuring a seamless and successful outcome. Partner with us, leverage our web app development services and get started with custom web development that aligns with your business goals.
Let's Discuss Your Web App Idea
Get in touch with our top web app consultants.
Clients Love Space-O Technologies
Space-O Technologies delivered exceptional, scalable solutions at a cost-effective price. We are happy to have them as our development partner.
Ashton Asherian
Co-Founder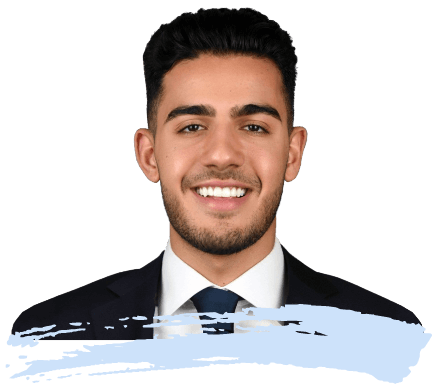 Web Application Development Services
Web App Development Consulting
Are you uncertain about how to take your web app project further? Being one of the leading custom web application development consultants, we have worked with over 1200 clients worldwide. We specialize in web app development, catering to your unique business requirements on various web platforms.
Custom Web App Development
Do you require a custom web app to address your unique business needs? Our skilled web application development team specializes in creating enterprise solutions ranging from healthcare web apps, eCommerce portals, and CMS applications. From concept to launch, we work closely with you to create a required web app.
Interested in combining the best of web and mobile experiences for your users? We develop high-performing progressive web apps, that have faster load time, interactive visual content, and top-notch technology features. Get in touch with us to build progressive web apps that are reliable and provide an engaging experience.
Want to harness the power of artificial intelligence in your web application? Our web app developers integrate AI-driven features, such as machine learning, natural language processing, and predictive analytics. Infact, we understand OpenAI technology and can utilize its potential to improve efficiency. Let's talk to create AI-based solution.
Looking to create a scalable, cloud-based web software solution to serve multiple end users simultaneously? We have experience in developing SaaS web applications that offer seamless functionality and easy management. With our SaaS solution, you can grow your business without worrying about infrastructure limitations.
Legacy Web App Modernization
Are you struggling with outdated web applications? Let us help you modernize and revamp your legacy enterprise systems, ensuring optimal performance and alignment with current technology standards. Our modernization process focuses on enhancing usability, security, and integration capabilities to future-proof your web application.
Want a Personalized Web Solution?
Let's discuss your idea. During the web application development process, we assess your business requirements and implement the required functionalities to optimize your business processes.
Our Developed Apps Have Been Featured In
HTML
CSS
JavaScript
Angular
React
Vue.js
Python
Ruby
PHP
Java
.NET
MySQL
PostgreSQL
MongoDB
Oracle
Microsoft SQL Server
Apache
Nginx
LiteSpeed
AWS
Entertainment
Banking & Finance
Travel & Tourism
Looking for Industry-specific Web Solutions?
Contact us. Discover how our custom web applications enhance efficiency and drive results in your industry niche.
Web Application Development Process
01
Consulting
Engage with our experienced consultants to discuss your web app project, define business goals, and develop a tailored strategy. This collaborative approach ensures we understand your unique requirements and vision, setting the foundation for a successful web application.
02
Research and Planning
Our team performs thorough research and planning to identify the most suitable technologies, frameworks, and methodologies for your web portals. This step guarantees a smooth development process and a final product that meets your specific needs and expectations.
03
UI/UX Design
We prioritize crafting user-centric UI/UX designs that focus on intuitive navigation, visual appeal, and seamless user experiences. Our talented designers work meticulously to create interfaces that are both aesthetically pleasing and highly functional across all platforms.
04
Web App Development
Our skilled web application developers bring your vision to life using cutting-edge technologies and best practices. They work diligently to ensure the final product of the web portals aligns with your vision, adheres to industry standards, and delivers top-notch performance.
05
Web App Testing
Rigorous testing is conducted at every stage of the development process to swiftly identify and resolve potential issues. Our dedicated QA team ensures your web application meets the highest quality standards, guaranteeing a seamless and reliablly exceptional user experience.
06
Launch and Maintenance
Once your web application is tested and refined, we launch it to your target audience. Our ongoing support and maintenance services ensure your web app remains up-to-date, and secure, and performs at its peak as your business dynamically grows and evolves.
Why Choose Space-O Technologies?
98%
Success Score on Upwork
100+
Small and Large Innovation
1000+
Jobs Completed on Upwork
50+
Web App Developers
55+
Unique Feature Implemented
350+
Web Apps Developed
1200+
Clients Worldwide
12+
Years of Experience
100%
Development Transparency
Appreciation from Clients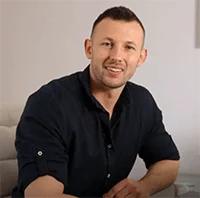 Steve
USA
I would like to thank the entire Space-O team for helping us with our photo editing app. We have been working with other developing teams before, and we were able to find Space-O. And all the other developers failed to deliver all great working apps for us. Space-O helped to design the app in a very user-friendly way. They helped us to navigate solutions for the app. And overall went above and beyond with our request.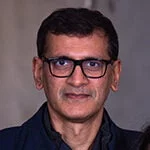 Aamir Jaffar
Kingdom of Saudi Arabia
I hired them for a BA assignment for a project. They did a fantastic job. Quite professional and also good at making the customer understand non technical aspects. Put their mind to think like the customer. A guy named Jaimin was assigned as the work lead and really appreciate his knowledge, understanding customer perspective on the assignment and come up with very valid suggestions. Recommended for mobile app development.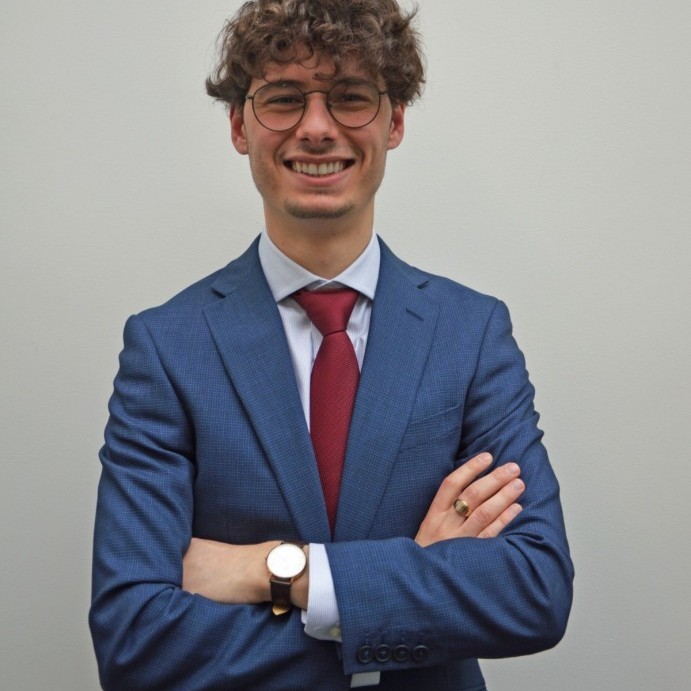 Riccardo Petrachi
United Kingdom
We searched online for app developers that had an extensive experience in mobile app development as well as a strong presence in the market. We chose Space-O specifically because of the up-close experience we had with another app they had developed and we wanted to achieve the same high level of standards, quality, and satisfaction. We were looking for brilliant experts and we found them.
Frequently Asked Questions About Web Application Development
Do you sign an NDA?
Yes. Being a leading web app development agency, the security of your intellectual property is one of our top priorities and is a part of our web application development services. All the employees of our custom web app development company sign a legal contract stating that they won't disclose confidential information of our customers to anyone else. Other than this, we ensure that we only share information about your project with people who are involved in it and give them limited access on a need-to-know basis. This helps us maintain the privacy of your application idea and assure you that your information is in safe hands.
Will I have full ownership of the web application's source code upon project completion?
Yes, once the project is completed and all payments have been made, you will have full ownership of the web application's source code. We ensure the proper transfer of intellectual property rights to you upon project completion.
How much does it cost for custom web app development services?
Being one of the best web application companies, we have highly skilled and experienced web developers who have worked on numerous web development projects and have a minimum of 4+ years of experience in their fields. Owing to this, the charges of our web development services starts from $35 per hour for our bespoke web development operations. To get the exact custom web application development cost, you can contact us.
What are the steps for hiring dedicated web application developers?
First of all, our sales executive discusses your requirements and understands what exactly you are looking for. Additionally, if you have any needs related to web app development solutions, we can offer tailored options to address those requirements. Afterward, we proceed to shortlist candidates for your team selection, providing you with resumes for the final selection process. If the initial resumes do not meet your expectations, we are happy to present you with more options to choose from, ensuring a perfect fit for your needs. Once you confirm your selection and review our terms of service, we schedule a kick-off meeting to connect you with our experienced web design and development team.
How much time does it take to develop a web app?
The typical time frame to develop a web app ranges from 1 to 6+ months. Various factors contribute to the timeline, such as the complexity and number of features, the distinctiveness of the UI/UX design, development challenges, integration of third-party services, and other specific requirements.
Do I get to be a part of the web application development process?
Yes, you can. Being a custom web development firm, we encourage this practice. We build web applications on our server and provide you with authorization codes and credentials. So you can log in and monitor the progress of your ongoing website development.
We assign a project manager to help you with the development process and communicate your requirements. Moreover, you can directly contact the hired developer too through email, Skype, Basecamp, and phone calls. This will help you to share your requirements or changes if you want, such as features, web application development technologies, and frameworks.
What if I need some changes in the web app after the development process is complete?
Depending on the kind of changes you want in your web app and the services you choose, our custom web app development consultants or dedicated team members specializing in web development projects will answer your queries and guide you accordingly. Moreover, if you need any changes during the development process or before the app is launched, you can simply contact your developer directly for the same.
What support do you provide post-development?
We offer 3 months of ongoing support and maintenance services to ensure your web application remains up-to-date and secured as your business grows and evolves. Our team is always available to address any issues or implement enhancements as needed.