Space-O was highly recommended to me by my mentor and I am so glad that I chose to work with them.
Top Mobile App Development Company,
Accredited By
Top Mobile App Development Consulting Provider
Failing to plan is planning to fail. Having an idea is not enough to make an app successful unless you have a strong digital strategy and a roadmap. From validating app ideas to deciding on revenue models, you need guidance from an experienced app development consultant to help avoid pitfalls.
Space-O is a leading web and mobile app development consulting agency in the USA & Canada. We help clients check their idea's feasibility, create an app mobility strategy, lay out the probable compliances. Along with choosing the right tech stacks, methods, and trends in order to get the best results.
Leverage our web, Android, or iOS mobile app development consulting services to find pitfalls & resolve issues early on and devise a mobile strategy to make your app successful. Whether you are a startup or have an enterprise business, consult us with your idea to drive max results.
Get Consultation for Your Startup
Clients Love Space-O Technologies
Space-O Technologies delivered exceptional, scalable solutions at a cost-effective price. We are happy to have them as our development partner.
Ashton Asherian
Co-Founder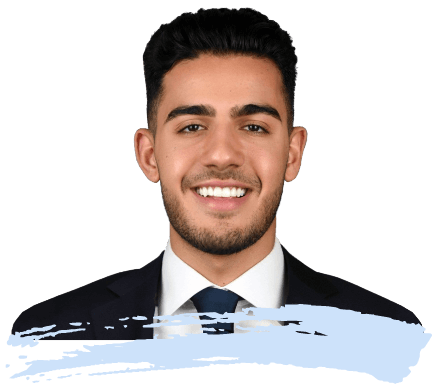 Mobile App Consulting Services
Custom Native App Consulting
Concerned about the performance of your app? Want to build a native app that is secure as well as more interactive and intuitive? But confused about where to begin and how to create an app development plan? Consult with Space-O for expert business consulting and a master plan to turn your idea into top-earning hits.
Cross-platform Mobile App Consulting
Want to develop an app that runs seamlessly on various mobile platforms? Space-O has years of experience designing & developing hybrid mobile apps to help startups and enterprises address their challenges and manage risks. Share your mobile application idea with us to devise a plan ahead.
Enterprise App Consulting
Whether you have chunks of data or need to consolidate all services under one platform, our tech consultants validates your app idea and create a enterprise application as per your business needs. Get your idea validated by our professional mobile app development consultant who have experience developing 10+ enterprise applications.
App Modernization Consulting
Looking for app modernization consulting? Let us assist you in transforming your legacy applications into modern and user-friendly solutions to meet your evolving business needs. With our expertise, you can revitalize your apps and enhance their performance and user experience.
Consultation on App Porting
Looking for iOS or Android mobile app development consultant to port your application to any platform? Need guidance on choosing the right technology & tools to port your application. Leverage our mobile app porting services to enhance the mobile application without compromising design, features, or UI/UX elements.
UI/UX Designing Consulting
Don't let poor UI/UX design cost you the opportunity to convert users into customers. Even top brands like Amazon & Uber focus on designing the best user experience for their apps. Our experienced designers help you identify your target customers to implement the right UI/UX processes.
Looking for Guidance From an Experienced App Consultant?
Let's discuss your idea and find the best strategies to make it successful. Space-O is the best app consulting company with experience of developing 4400+ mobile app solutions.
Our Portfolio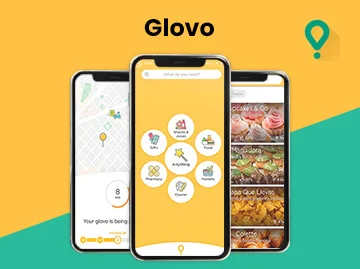 Glovo

Glovo is is the most downloaded on-demand delivery app with over 30 million installs, covered by TechCrunch, Financial Times, and Bloomberg.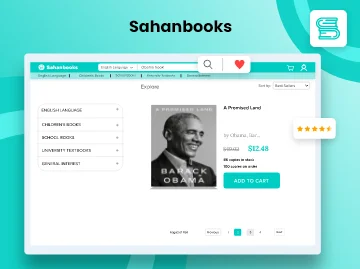 Sahanbooks, an eCommerce website like Amazon, offers online book delivery and pickup services to the residents of Somaliland.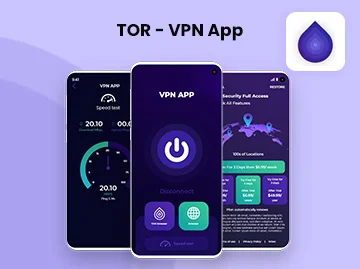 VPN App for Android

Downloaded by 100K+ users within a year, the TOR app offers safe VPN services worldwide to enjoy country-restricted platforms.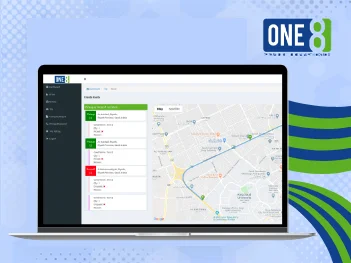 One8 is a cloud-based transportation management system to make transport requests, get an optimized route, and track drivers.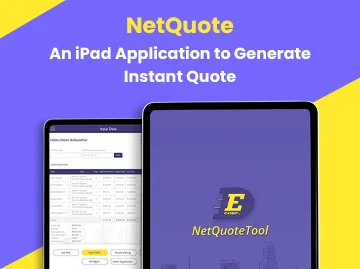 NetQuote
NetQuote is an enterprise-level application that allows users to fill business needs and generate an instant quotation.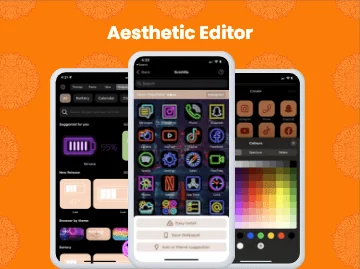 Downloaded by over 3 million users, the Aesthetic Editor app helps you customize your iOS home screen with over 10K icons and widgets.
Our Developed Apps Have Been Featured In
Why Choose Space-O Technologies
for Mobile App Consulting?
98%
Success Score on Upwork
4400+
Apps Live on App Stores
100%
Transparency
200+
IT Developers
100+
Small and Large Innovation
55+
Unique Feature Implemented
1200+
Clients Worldwide
30M+
App Downloads
1000+
Jobs Completed on Upwork
Looking for the Best Mobile Application Development Consulting Services?
Let's talk. We have experience of designing and developing over 4400 Android and iOS-based application from scratch. Apps consulting is where we start.
Our App Development Consultation Process
01
Book a Consultation
Book a free 30-minute consultation to discuss your idea. Our senior consultant gets in touch within 8 working hours to understand your project needs.
02
Requirement Understanding
In this call, we discuss your business goals, target audience, preferred features, and the issues you aim to resolve with your app.
03
Guidance and Recommendations
Upon understanding your requirements, we validate your idea, design a roadmap, recommend tech stack, features for your project.
04
Start Software Development
Once you align with a plan,we sign an NDA to secure your idea. We conduct a kick-off meeting, set milestones, and start with development.
Different Industries We Serve
Entertainment
Banking & Finance
Travel & Tourism
Appreciation from Clients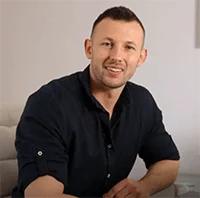 Steve
USA
I would like to thank the entire Space-O team for helping us with our photo editing app. We have been working with other developing teams before, and we were able to find Space-O. And all the other developers failed to deliver all great working apps for us. Space-O helped to design the app in a very user-friendly way. They helped us to navigate solutions for the app. And overall went above and beyond with our request.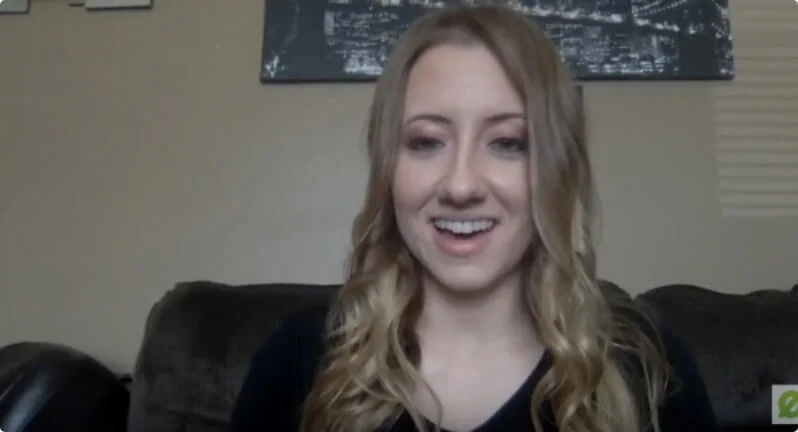 Olivia Grande
USA
This was the first app I've ever developed and they been extremely helpful every step of the way, answering questions, writing recommendations, and tips. If you're looking for a high-quality app, definitely go with Space-O technologies.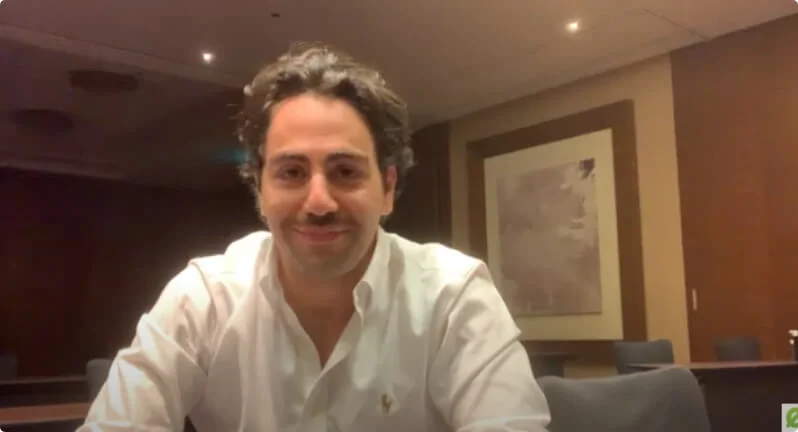 Kaveh
UK
When we started 2 years ago, the main struggle was to find the right developing team, because the problem was we were all quite demanding in terms of quality. And, this showed that we were able to develop some successful apps. But, this would not have been possible without Space-O.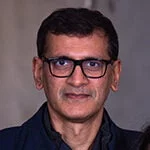 Aamir Jaffar
Kingdom of Saudi Arabia
I hired them for a BA assignment for a project. They did a fantastic job. Quite professional and also good at making the customer understand non technical aspects. Put their mind to think like the customer. A guy named Jaimin was assigned as the work lead and really appreciate his knowledge, understanding customer perspective on the assignment and come up with very valid suggestions. Recommended for mobile app development.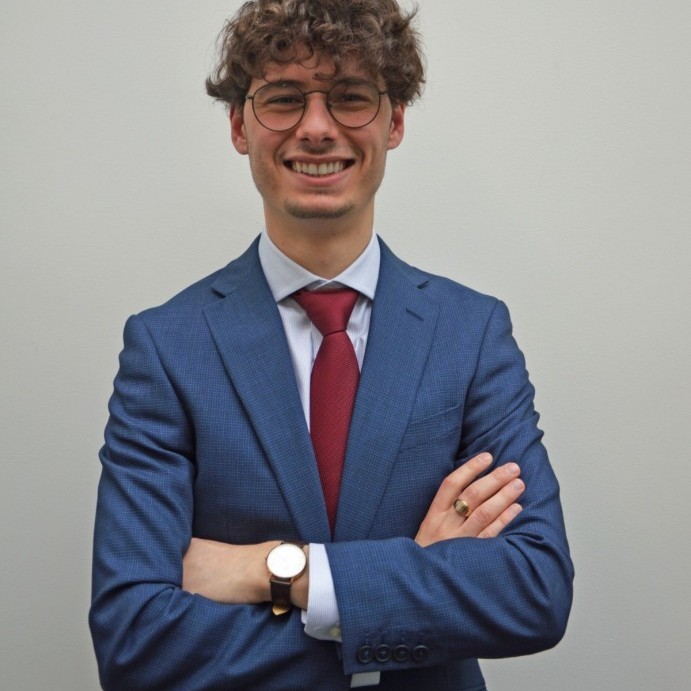 Riccardo Petrachi
United Kingdom
We searched online for app developers that had an extensive experience in mobile app development as well as a strong presence in the market. We chose Space-O specifically because of the up-close experience we had with another app they had developed and we wanted to achieve the same high level of standards, quality, and satisfaction. We were looking for brilliant experts and we found them.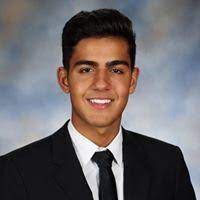 Ashton Asherian
USA
Space-O Technologies showed genuine interest in the project. The efficient team delivered quality results at a cost-effective price. We wanted to develop a minimum viable product that would be ready for scalability. It was a great experience working with them. We are so happy that we had the chance to meet Space-O. We love their work. Their project management and structure were amazing. The team loved what they were doing. There was passion behind every single piece of work.

Tom Asare
Ghana
The app was successfully launched and fulfilled original expectations. The Space-O Technologies team was communicative and effective in completing the project. The app is available in the Google Play store, and we're thrilled with the final product. They were a highly efficient team to work with. They were strong communicators—whenever I had an issue they were available. Additionally, they were timely in getting deliverables to us.

Nick Power
Australia
Eugene, Vlad, Jigar and their respective teams have been fantastic on all the various apps they have worked on and developed for us over the past 18 months. They are always proactive, responsive to questions and consistently provide top quality development and design work. The use of Skype, email and their own project management tool also makes it easy to keep track on how a project is progressing. I would highly recommend Space-O Technologies for any iOS development or design.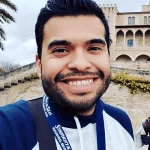 Mark
USA
I can't say enough about how great of a partner Space-O has been to work with over the past year. They were always pushing the project forward and ensuring quality checks at every turn, even pieces of my app that I should have caught before sending to development. Will definitely be referring any clients of mine to Space-O and will have them first on my list of partners to work with.
Top Blogs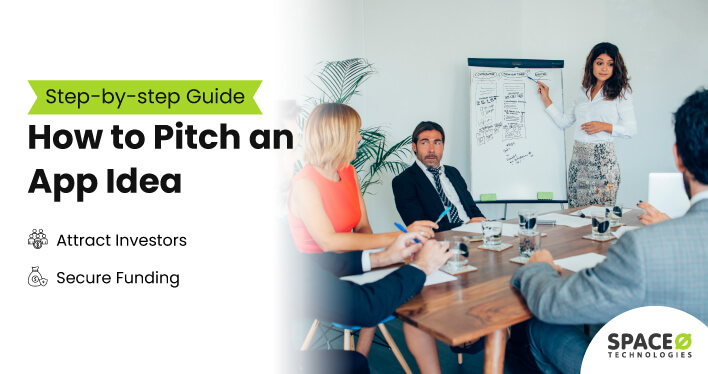 Learn how to pitch an app idea successfully and get investors on-board for funding. Read this blog and find out what makes a pitch deck good.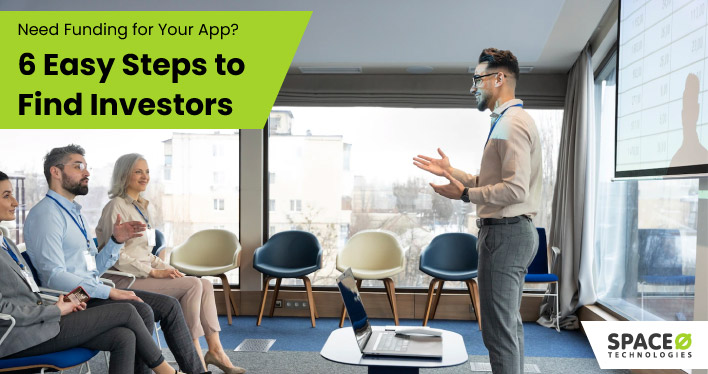 Do you want to develop a mobile app? Are you looking for mobile app investors? Read this blog to know how to find investors for funding.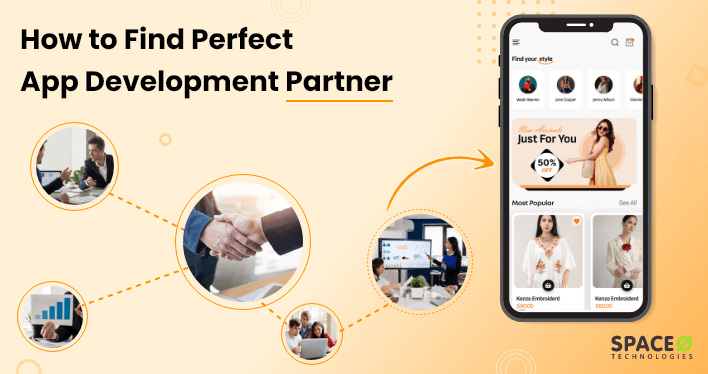 Wondering how to find an app development partnership for your growing business? Check steps, and reasons to develop a partnership for your business.
Frequently Asked Questions
How is Space-O different from other mobile app consulting agencies?
Space-O is a leading app development consulting company in the USA, well known for developing over 4400 mobile apps and 350 web solutions. No matter how complex your business challenges are, we offer easy custom solutions that help you to streamline your business and increase productivity. We are a team of 200+ tech professionals having experience in building customized solutions using the latest technologies, such as IoT, AI, AR/VR, ML, and Blockchain. Our enterprise clients are Nike, Saint-Gobain, McAfee, and Ferrari, and we have also developed successful mobile application development solutions for Glovo, Bevy, and Aesthetic Editor.At Space-O, we follow a structured mobile app development process, leveraging the latest methodologies and best practices to ensure the success of your project. Additionally, we offer you consultation services before moving ahead with the project. This makes Space-O stand out from other app development companies.
Do you sign an NDA before starting the app development?
Yes, Space-O protects your idea and crucial business information by signing an NDA before starting the app development process. In fact, we take security measures even during the process, i.e., network security, operational security, and general security.
Who owns the code for my software project?
As the client and owner of the software project, you retain full ownership of the code. Our role as a technology services provider is to develop the project based on your requirements and specifications. Once the project is completed and delivered, you have complete control and ownership of the code, and we do not claim any rights to it.
Do you have flexible hiring models for app development consultants?
Yes, we have 4 different types of flexible hiring models that you can select according to your business goals and requirements.
Dedicated Team Model: You can hire mobile app development consultants who works dedicatedly for your project.
Fixed Price Model: The hired mobile application developers will work on a fixed price model, where expectations, project requirements, and specifications are defined initially.
Hourly Price Model: If you have a small project and fewer requirements, then this model works best in your condition. You just need to hire developers on an hourly basis.
On-site Team Model: Choose this model if you want to work closely with the developer's team. The hired team will work under your superintendence with complete freedom, ensuring alignment with your business goals throughout the development process.
Which tools do you use to update the progress of the project?
We use Email, Skype, Basecamp, GitHub, and Slack. Apart from these tools, we are also open to using other communication tools if it matches our conditions. Contact us to discuss your requirements for using communication tools.
Who will be the primary contact for my project?
With an aim to give equal attention to each project, we assign a dedicated project manager. For your project as well, we will assign a dedicated project manager who will be the primary contact and will keep updating you with the progress of the project. In fact, you can also discuss or give suggestions in case you need changes or want upgradation.
What if I need a change in my project after it is launched?
You can always share your requirements with us. Our development team will look into your requirements and propose a solution to go ahead. If you are satisfied, we will share WBS (work breakdown structure) and a roadmap to plan the app development process.
How many successful custom software projects have you delivered?
We have developed 4400+ mobile applications and 350 web solutions. Some of our top developed solutions are
How much time does it take to build a mobile app?
The app development time varies on multiple factors and can go from 2-3 weeks to 9+ months. The factors which influence the web app development time are features and their complexity, uniqueness of the design, development complexities, and use of third-party services.
How much does it cost to build a mobile app?
Just like the timeline, the mobile application development can cost you from $2,000 – $3,00,000. This solely depends on your requirements for features and functionalities, the developer's charge, the complexity of the app, and the usage of third-party services. Check our detailed guide on how much it costs to make an app from scratch to know more about the pricing.