Space-O was highly recommended to me by my mentor and I am so glad that I chose to work with them.
Top Software Development Company,
Accredited By

Top-rated Software Development Company
Do you want to transform your business by automating your business activities, planning resources accurately, and increasing efficiency? Want to develop a centralized system to optimize and manage SCM, ERP, CRM, HRM, and POS for your enterprise? A customized software solution will do just what you need.
Space-O Technologies is a leading custom software development company in the USA that offers enterprise software development services for developing enterprise applications. Being one of the best software development companies, we have served 1200+ clients, from growing startups to Fortune 500 Companies.
Our software engineering company has successfully delivered 4400+ projects like business development software, cloud software, mobile apps, mobile web applications, and web portals. We utilize advanced information technology concepts like Artificial Intelligence, Machine Learning, AR/VR, Blockchain, and the Internet of Things in software engineering projects.
Talk to Our Experts Now
Validate your app idea with the field expert and clear all your doubts.
Clients Love Space-O Technologies
Space-O Technologies delivered exceptional, scalable solutions at a cost-effective price. We are happy to have them as our development partner.
Ashton Asherian
Co-Founder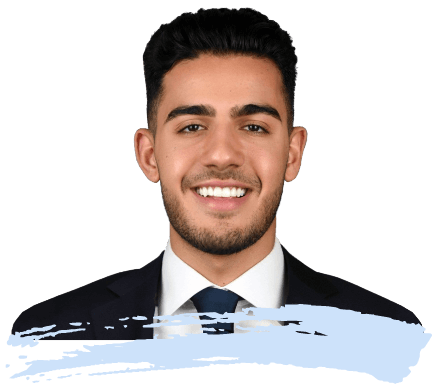 Custom Software Development Services
Need an enterprise solution that fulfills all your business needs? Our custom software developer team develops secure enterprise mobility and ERP software development solutions that will reduce operational costs, boost productivity, and increase employee efficiency.
Software Development
Facing issues with outdated IT solutions slowing down your growth? We develop custom software solutions, cloud software, apps, e-commerce sites, portals, and content management solutions that streamline your business processes.
UX UI Design Development
Without proper UX UI design, user experience is severely compromised. Our designing team develops user-friendly software products with a pixel-perfect design that is interactive as well as conforms to your performance requirements.
Need advice from someone with a technical background to understand your IT requirements? We will provide technical advice on product design and concept, cloud software, cloud consulting and IT strategy, and help in planning your resources.
QA And Software Testing
A buggy solution will increase problems instead of solving them. Our quality assurance team provides the necessary application testing services to make sure your custom software runs seamlessly across all devices and is up to your expectations.
Offshore Software Development
Want to develop software at economical rates? Consider bespoke software development outsourcing. Hire our experienced software developers to work on your project and create innovative business solutions for your business problems.
Want to Streamline Your Complex Business Process?
Contact us with your business requirements. We are a leading software development agency with experience in designing and developing 4400+ software solutions for our clients to bring a digital transformation.
Our Projects
Covered by TechCrunch and Bloomberg, Glovo is an on-demand delivery app developed by our iOS app development team. According to Crunchbase, the total funding received by Glovo is $1.2B, the app is available in different countries, including Spain, France, Argentina, Brazil, Costa Rica, Turkey, Egypt, Panama, Italy, and Chile. The app picks-up and delivers anything within just minutes. It has the most downloads when it comes to the online delivery genre with over 30 million installs.

Search bar: Allows users to search for any product category-wise.
Order: Allows users to order any product with just a few simple taps on the screen.
Real-time GPS tracking: Allows users to track the delivery man's whereabouts.

Property & Apartment Exchange App

This is one of the most unique apps developed by us. Using this app, users can list down their properties, be it residential, commercial, and land for putting them up for an exchange. Users also search for properties they are interested in by using filters. Whenever a user finds a property they like, they can approach the other user and finalize the deal.

Add property: The users add properties that they want to list down along with their details
Filter: The users can search for any property using filters like location, city, budget, and type of property
Favorite: The users can save any property under favorites and view them easily whenever needed

We developed MedcallWorkComp as a doctor on-demand app solution that is designed to connect patients with emergency doctors. The solution comprises of a patient's app, doctor's app, and a web portal for medical operators. The web-portal is used by the medical operator to save the patient's information and connect him with the available doctor.

Create new cases: The operator gets in touch with the patients through a call and creates a new case using the web portal.
Find nearest doctors: The operator finds the nearest available doctor and connects with the patient directly
Video call: The operator may also arrange a video call between the patient and the doctor as and when needed.
Why Choose Space-O Technologies?
98%
Success Score on Upwork
350+
Web-based Solutions Developed
4400+
Apps Live on App Stores
1000+
Jobs Completed on Upwork
55+
Unique Feature Implemented
100+
Enterprise Software Developers
30M+
App Downloads
13+
Years of Experience
1200+
Clients Worldwide
Want to Discuss Your Software Requirements?
Space-O is a leading custom enterprise software development company, and we have successfully developed over 4400 mobile applications. Share your idea with us.
We Develop Software Using These Technologies
Machine Learning (ML)
Artificial Intelligence (AI)
Big Data Analytics
IoT Development
Blockchain Development
Mixed Reality
We Develop These Custom Software

Customer Relationship Management Software
Top features we integrate into CRMS
Calendar/Reminder system
Document Storage
Internal Chat Integration
Marketing Automation
Lead Scoring
Sales Analytics

Inventory Management Software
Top features we integrate into inventory management software
Warehouse Management
Purchase Order Management
Supply Chain Management
Distribution Management
Reporting/Analytics
Product identification

Learning Management System Software
Top features we integrate into LMS Software
Blended Learning
E-commerce Integration
Asynchronous Learning
Built-in Course Authoring
Mobile Learning
Testing and Assessment

Field Service Management Software
Top features we integrate into FSM software
Contract Management
Mobile Access
Billing & Invoicing
Quotes/Estimates
Scheduling
Case and Order Management

Event Management Software
Top features we integrate into event management software
Conferences/Conventions
Social Media Promotion
Budgeting
Surveys & Feedback
Ticketing
Payment Gateway Integration

School Administration Software
Top features we integrate into a school administration software
Parent/Student Portal
Facility Management
Reports and Analytics
Financial Management
Curriculum Management
Admission Management

Fleet Management Software
Top features we integrate into fleet management software
Fuel Management
Maintenance Management
Mileage Tracking
Routing and GPS Tracking
Employee Management
Driver behavior Analysis

Appointment Scheduling/Reminder Software
Top features we integrate into appointment scheduling software
Automated Scheduling
Recurring Appointments
Group Appointments
Client Database Management
Calendar Sync
Entertainment
Banking & Finance
Travel & Tourism
Want to Develop a Centralized System for Your Business?
Being a leading software application development company, we have offered software services to more than 1200 clients across the globe. Share your requirements with us.
Software Development Life Cycle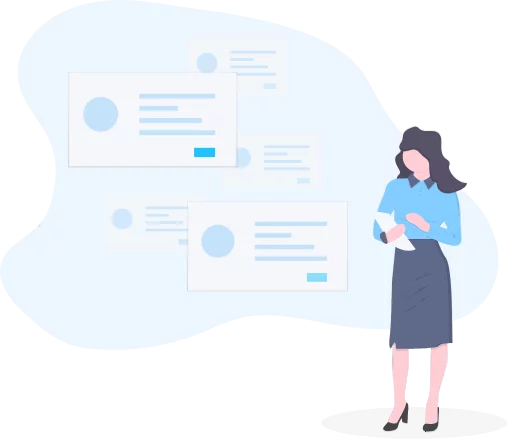 01
STEP
Requirement analysis and planning
In the first step of the software development process, we gather information about the desired product. We do this to understand your project requirements and start planning the needs. We also check the feasibility of the project and then create a project plan.
02
STEP
Designing
The next step in the software development cycle is designing the product according to your business needs. Our designers will create interactive wireframes, screen layouts, front-end design structure, logos, and other necessary fragments of the final product.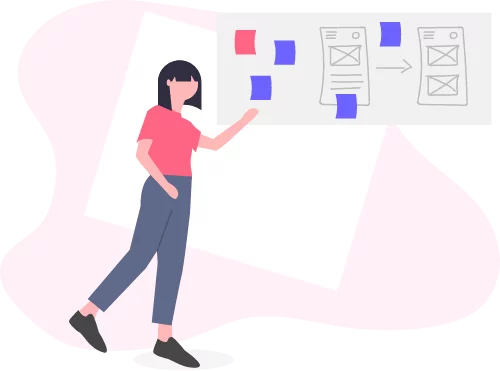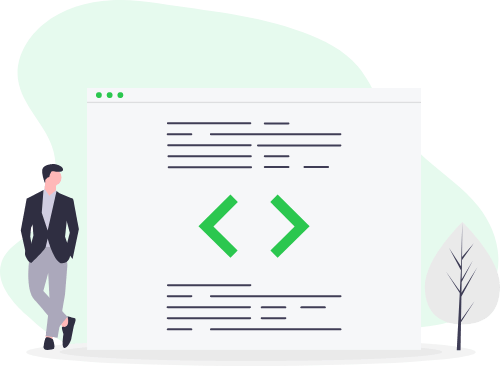 03
STEP
Development
Next, our enterprise software developer team starts building the software by writing code. Our team uses the Agile development methodology that makes the product development process faster and reduces your cost. We build a product from the ground up as per your needs.
04
STEP
Testing
Now, it is time to make sure that your software product is 100% bug-free. Our quality assurance team carries out testing at every stage of development and removes any glitches or bugs if present. We use various testing tools to make sure the software runs smoothly.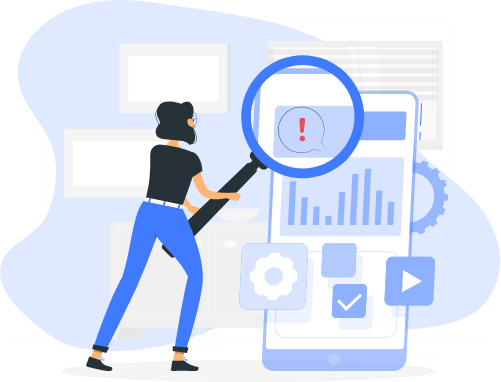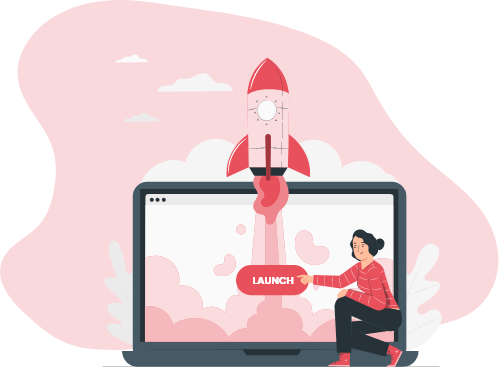 05
STEP
Deployment and maintenance
We deploy the product on appropriate servers so that the clients test it and operate it. It is important to maintain and update the software from time to time to adapt to the changing trends. This is why we also provide maintenance and technical support.
Appreciation from Clients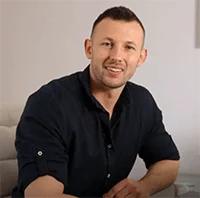 Steve
USA
I would like to thank the entire Space-O team for helping us with our photo editing app. We have been working with other developing teams before, and we were able to find Space-O. And all the other developers failed to deliver all great working apps for us. Space-O helped to design the app in a very user-friendly way. They helped us to navigate solutions for the app. And overall went above and beyond with our request.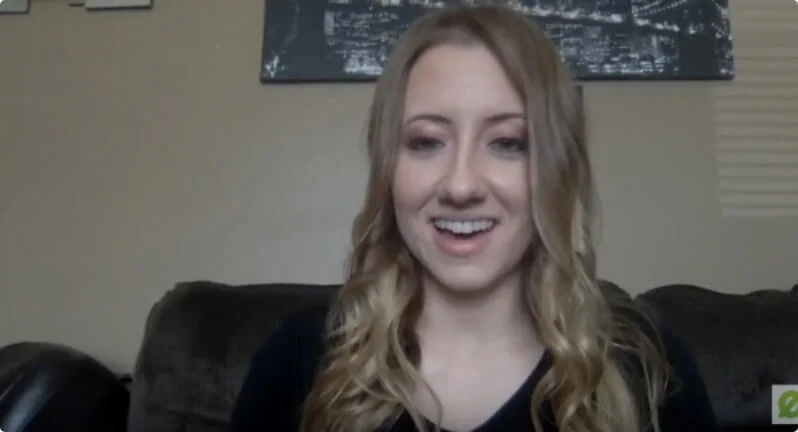 Olivia Grande
USA
This was the first app I've ever developed and they been extremely helpful every step of the way, answering questions, writing recommendations, and tips. If you're looking for a high-quality app, definitely go with Space-O technologies.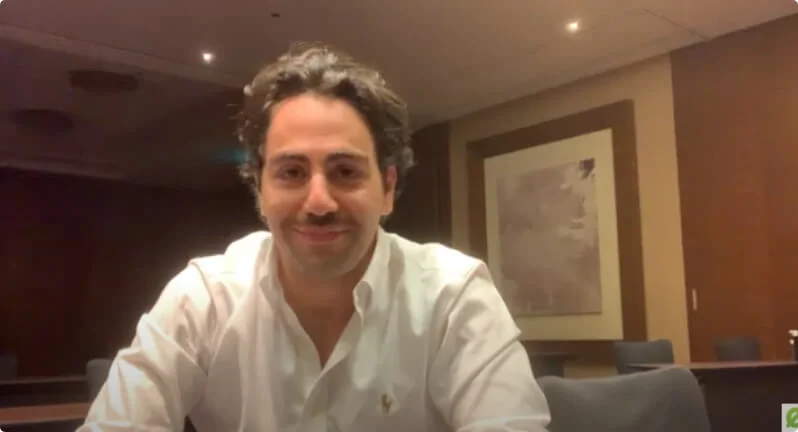 Kaveh
UK
When we started 2 years ago, the main struggle was to find the right developing team, because the problem was we were all quite demanding in terms of quality. And, this showed that we were able to develop some successful apps. But, this would not have been possible without Space-O.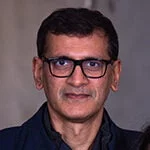 Aamir Jaffar
Kingdom of Saudi Arabia
I hired them for a BA assignment for a project. They did a fantastic job. Quite professional and also good at making the customer understand non technical aspects. Put their mind to think like the customer. A guy named Jaimin was assigned as the work lead and really appreciate his knowledge, understanding customer perspective on the assignment and come up with very valid suggestions. Recommended for mobile app development.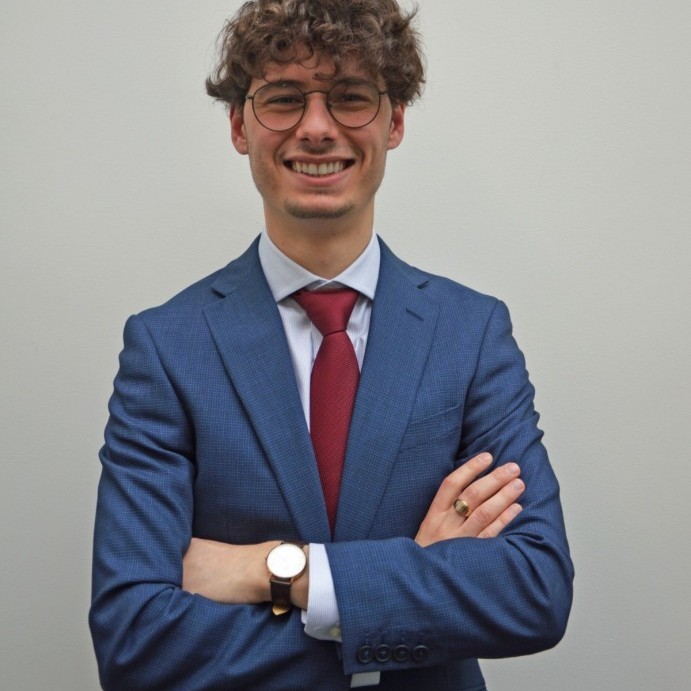 Riccardo Petrachi
United Kingdom
We searched online for app developers that had an extensive experience in mobile app development as well as a strong presence in the market. We chose Space-O specifically because of the up-close experience we had with another app they had developed and we wanted to achieve the same high level of standards, quality, and satisfaction. We were looking for brilliant experts and we found them.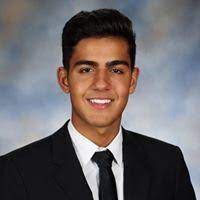 Ashton Asherian
USA
Space-O Technologies showed genuine interest in the project. The efficient team delivered quality results at a cost-effective price. We wanted to develop a minimum viable product that would be ready for scalability. It was a great experience working with them. We are so happy that we had the chance to meet Space-O. We love their work. Their project management and structure were amazing. The team loved what they were doing. There was passion behind every single piece of work.

Tom Asare
Ghana
The app was successfully launched and fulfilled original expectations. The Space-O Technologies team was communicative and effective in completing the project. The app is available in the Google Play store, and we're thrilled with the final product. They were a highly efficient team to work with. They were strong communicators—whenever I had an issue they were available. Additionally, they were timely in getting deliverables to us.

Nick Power
Australia
Eugene, Vlad, Jigar and their respective teams have been fantastic on all the various apps they have worked on and developed for us over the past 18 months. They are always proactive, responsive to questions and consistently provide top quality development and design work. The use of Skype, email and their own project management tool also makes it easy to keep track on how a project is progressing. I would highly recommend Space-O Technologies for any iOS development or design.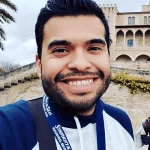 Mark
USA
I can't say enough about how great of a partner Space-O has been to work with over the past year. They were always pushing the project forward and ensuring quality checks at every turn, even pieces of my app that I should have caught before sending to development. Will definitely be referring any clients of mine to Space-O and will have them first on my list of partners to work with.
Top Blogs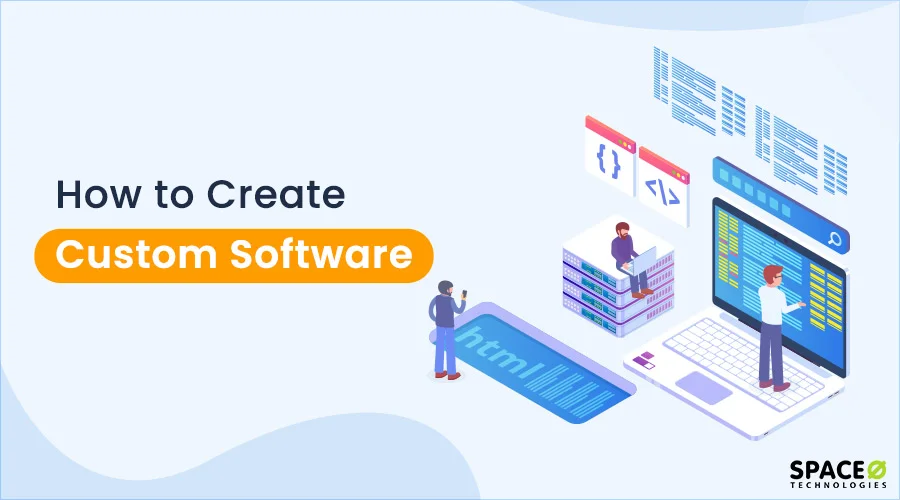 Want to build custom software for your business? Here is a 5-step guide explaining how to create custom software for business.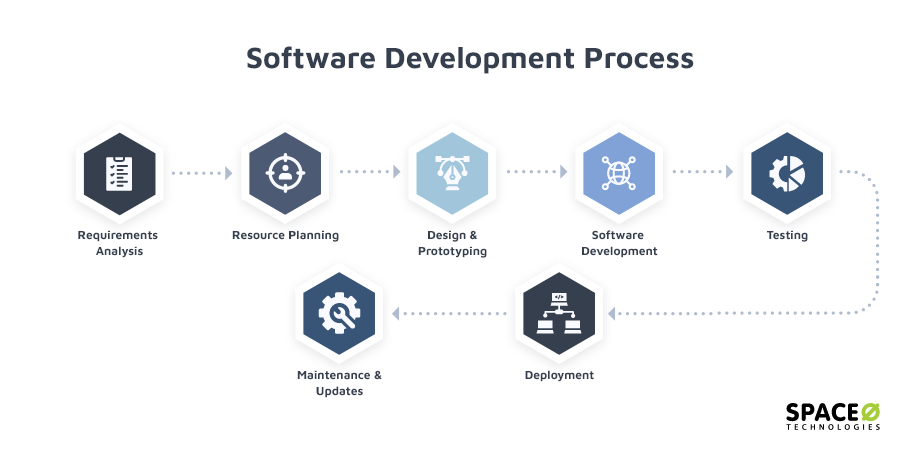 Want to learn software development process & its different models? Check this visual guide and learn the complete step by step process in 15 minutes.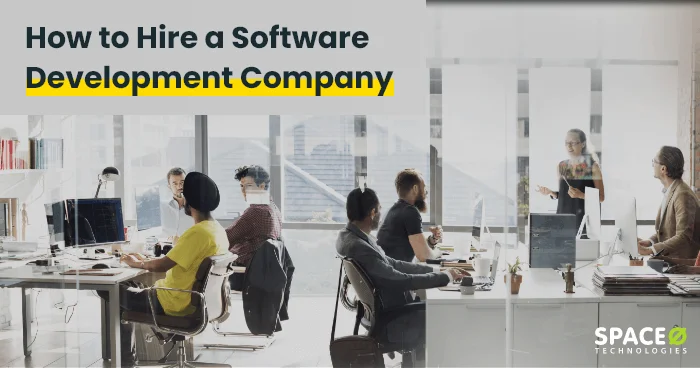 Planning to build an enterprise software solution? Confused about how to hire a software development company? Read this guide to know more.
Frequently Asked Questions
Will you provide documentation for my solution? Do I own the code?
Yes, being one of the leading software development firms, we provide complete documentation for the mobile app or solution that we develop for your business. At the end of the project, you own the code of your app or mobile solution. Our software development engineer claims no right to the written code.
How do I communicate and give instructions to the hired software application development team?
Being a leading custom software development firm, we believe in providing support to our customers at every stage of the process. When web development, software, or enterprise applications development is going on, your feedback plays a crucial role. It helps us to be on the same page, to deliver what you are expecting. You do not need to talk to entire development teams. We will provide a single point of contact- the project manager. The PM will help you with the development process and you can communicate your requirements. Moreover, you can directly contact the hired developers too through email, Skype, Basecamp, and phone calls.
What if I am in a different time-zone? How will you communicate with me?
Time-zones have never been an issue for us. We've always been a part of global outsourcing as a leading software development agency. We make sure that we provide convenience to you so we change the timings of our dedicated teams as per your local working hours. If not entirely then we will do our best to overlap at least 2-3 hours common hours with your timings so that there is efficient communication between you and the dedicated developers. We work according to the client's local working hours so as to meet the project goals, deadlines, and milestones.
What if I need some changes in the project after the development process is complete?
Depending on the kind of changes you want, our team of experts will answer your queries and assist you accordingly for the same. Moreover, if you need any changes when the development process is still on, or the solution hasn't been uploaded on the servers then you can simply contact your project manager or the developers directly.